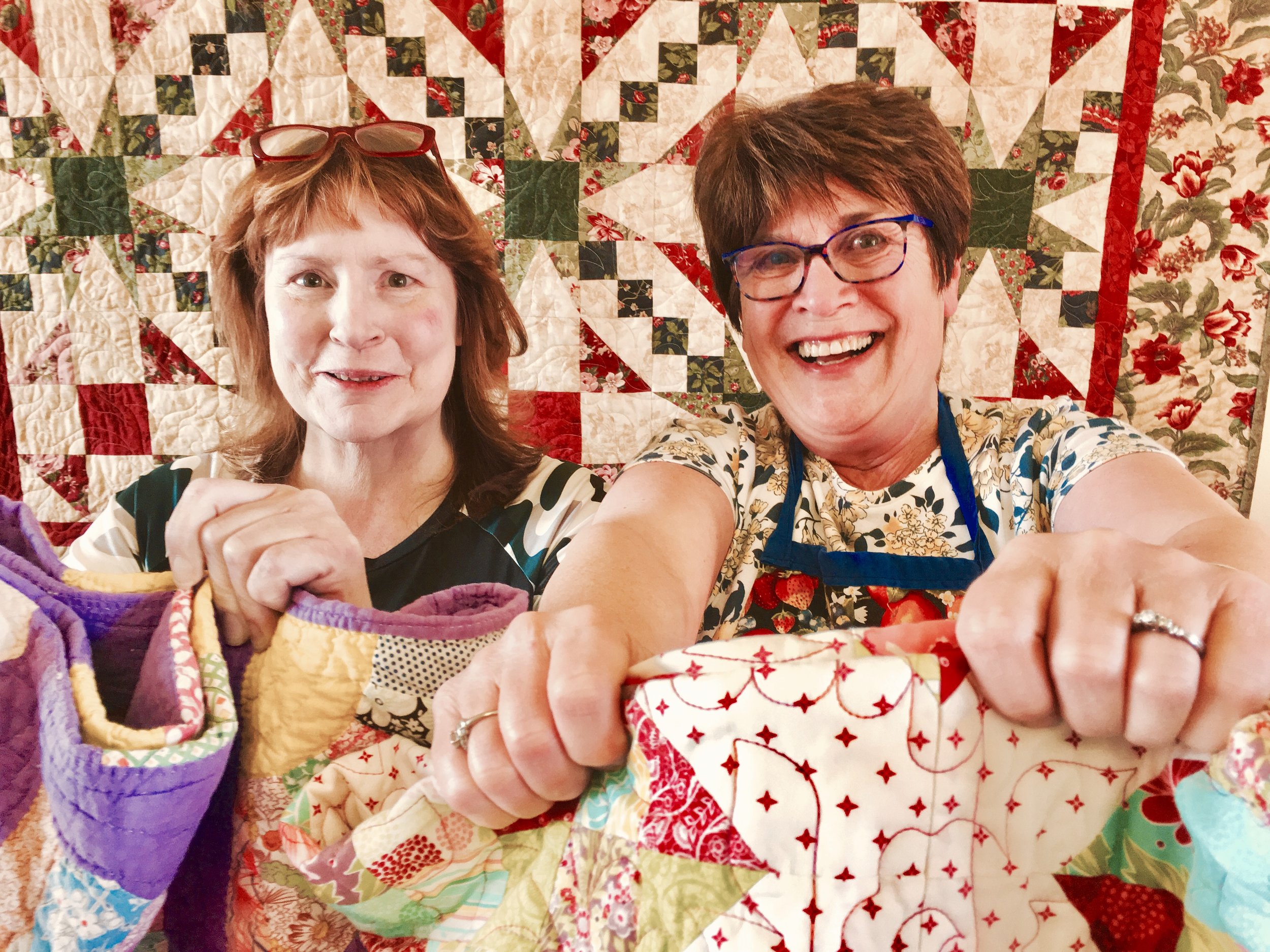 Contributed by Josh Fryfogle
Patti Dubler is a quilter, not just of quilts, but of the quilting community itself, bringing together quilters from all around to display their carefully crafted handiwork for those who attend the 7th Annual Who Let The Girls Out event - and other notable events like the Wearable Arts Show.
Denise Statz is a quilter, too. But I'm not referring literally to quilts, or metaphorically about the quilting community, but in the locally-owned business community. Denise has brought together a tapestry of local business people, a tapestry of what makes Palmer work.
This year, Who Let The Girls Out is taking some different steps to completion, with Statz stepping back from the role of organizer. Having worked alongside Denise all these years, I have found myself constantly inspired by her drive and action in the community. Leading by example, Denise has put a tremendous amount of her time and resources into our community, making business decisions that consistently reflect her devotion to all things local. While I find myself in the role of coordinator, I still lean heavily on Denise's creative vision.
Truthfully, even the Vote Local campaign has been greatly affected by Denise Statz.
Denise was one of the first people to hear about the Vote Local concept of shopping local as a political action. I took it to her early on because I knew her years of advocating for locally owned business, and her resulting philosophy of doing business, would be a source of sober response.
Denise would tell me any flaw in this Vote Local vision. I mean, why learn the hard way, why not move things along with the benefit of real experience?
And she questioned me, finding where my vision for Vote Local could be stitched into the fabric of the local economy. She helped me to help others. She brought things together.
Now I find myself in a greater role of coordinating Who Let The Girls Out this year. In years past, I have helped Denise do this event, but I've been more than content to serve the role of helper. Having worked with countless business owners over the years, I've always found Statz's vision and drive to be inspiring - a force to be reckoned with! Denise has a style that moves people to act.
But her drive is justified by her sincere respect for people like Patti Dubler. When Denise talks about Patti and what she does with quilts and a community of quilters, that's when that consistent philosophy is most evident. That's when Denise is her truest self.
Palmer is picture-perfect place, a pleasing backdrop for this yearly event, with music all day Saturday at Vagabond Blues, the 5K Run on Friday night, the fashion show at Klondike's that evening and shopping events all day on Saturday. There will be so much to do! Art/Crafts, Contests, Cooking Classes, Drawings, Food, Games, Giveaways, Gym Training, Live Music, Party, Photo Booth, Raffle, Sales, Shows, Tours, Wine Tastings and more.
Who Let The Girls Out is a patchwork of Palmer. I am proud to have been part of Who Let The Girls Out from the beginning, and to have learned from someone like Denise. She gave a pattern to this event that needs only a guiding hand, to thread the needle of commerce and community.
Who Let The Girls Out, April 28th and 29th in Downtown Palmer.
Vote Local.
The Valley Quilt Guild was formed in 1985 and currently has approximately 200 members. They have a monthly newsletter and hold monthly meetings which hosts classes, lectures and many more activities such as quilt retreats, quilt camp and other seasonal activities. For more information, please visit their website at www.valleyquiltersguild.com.